McCafferty & Company, P.C.
Certified Public Accountants
---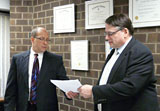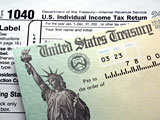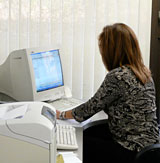 ---
Our

Services

McCafferty and Company P.C. serves as trusted advisors for individuals and businesses alike. Our Principles and staff possess an extensive range of experience providing timely and comprehensive services to our clients.
Accounting and Auditing (A&A)
At McCafferty and Company, P.C. we offer proactive guidance and innovative solutions to assist management and owners meet its business demands. We maintain regular contact with clients throughout the year to ensure we have a complete understanding of their operations and current events.
A&A Services include:
Audit and review of financial statements
Retirement plan, Employee benefits and 401K audits
Not for profit and governmental audits
Broker/Dealer PCAOB audits
Compilation reports
Small business accounting and services
Tax Services
At McCafferty and Company, P.C. we analyze each of our clients tax position throughout the year, not just at tax time. This close working relationship eliminates surprises, identifies opportunities to minimize taxes, and allows our tax experts to proactively identify planning opportunities for your business and personal taxes.
Our areas of concentration and tax services we provide:
Individuals and family group
Limited liability companies and partnerships
S and C Corporations
Estate and gift tax
Trust taxation
Federal and State taxes
Tax planning and research
Tax return preparation
IRS representation
International tax matters
Advisory Services
At McCafferty and Company, P.C. we make it our business to become an integral part of your future. Your business model or estate plan is no longer a do-it-yourself project. Ever-changing tax laws, complicated investment products, and complex legal issues can make your goal of achieving financial success a real challenge. McCafferty And Company, P.C. will assist you and work closely with other professionals on your team to address your long term goals, strengthen your financial security and maintain your quality of life.
Our Advisory Services include:
Retirement Planning
Tax Reduction Strategies
Estate, Legacy, and Beneficiary Planning
Wealth Accumulation Planning
Family Income Protection Strategies
Education Funding
Special Needs Planning
Life, Disability, and Long-Term Care Insurance
Business Owner Planning
Benefit and Compensation Plans
Continuity and Succession Planning
Retirement Plans, 401(k), SEP, Simple Plans
Specialized Business Consulting
At McCafferty and Company, P.C. we are well prepared to assist you and your business in meeting the challenges of litigation, evaluating potential business opportunities, preparing and complying with bankruptcy proceedings, and dealing with complex business transactions. Our experts routinely deal with crisis situations and work closely with attorneys, bankers and turnaround professionals to solve complex problems and reduce risk.
Areas of Expertise Include:
Litigation Support
Business Valuations
Mergers and Acquisitions
Business Succession Planning
Management Advisory Services
Debt and Equity Financing Sourcing
Bankruptcy Advisory Services
Strategic business Planning
Cash Flow Forecast and Budgeting
Internal Control Evaluation
Fraud and Forensic Accounting Investigation